My Personal Stack - 2022 (Updated)
Published on Dec 31, 2020 ⸱ 2 min read ⸱ 19 views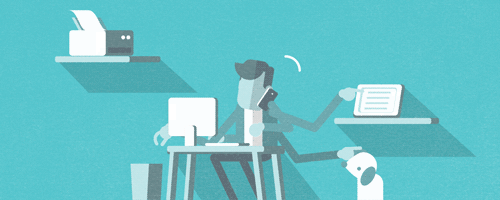 Seeing everyone talk about their "stack" (technologies used for various purposes), I thought I'd list down mine and see how I evolve this over time.
Website: Wordpress, Namecheap (for domains), Hostgator and AWS (for hosting).
Note taking: Notion. Notepads App, physical notebook and pen (preferred).
Email: Rainloop (FOSS, web client), Outlook (work mail client), Apple Mail (iOS) personal email server hosted by HostGator.
Device: iPhone 11 (primary phone), Xiaomi K20 Pro (work stuff), Lenovo L470 (work laptop). Dell Vostro 5402 (11th Gen Intel(R) Core(TM) i5-1135G7 @ 2.40GHz 1.38 GHz)
Music: Spotify Premium (across devices)Apple Music (primary), Spotify/Youtube (via Laptop), Beats Flex (wireless in-ear earphones), AirPods Pro (in ear earphones)
Finance: Usual top banks for deposit accounts and others for Credit Cards. IndMoney (for asset tracking and management), CRED (for credit card tracking and management), Zerodha (for stock investing), PhonePe (for payments). YouNeedABudget (for expense tracking and budgeting)
Newsletters: Substack, Mailchimp (preferred)
Browser: Firefox (with Multi-Account container plugin)
Privacy and Security: Bitwarden (for password management), uBlock Origin and PiHole (for ad blocking), Google Authenticator (for 2FA)
Cloud Storage: Microsoft 365 Personal (for 1TB cloud storage along with all productivity apps)
Experimental Projects: AWS - EC2, SES, S3
Coding: AtomBrackets by Adobe, Filezilla, PuTTY
Work Productivity: Doubt I'll ever move away from Excel and PowerPoint.
Entertainment: Netflix (most used), Amazon Prime, Youtube, Disney+ Hotstar (least used)
Usage Tracking: RescueTime (time tracking), WhatPulse (keyboard and mouse tracking)
Calendar, Scheduling, Meetings: Google Calendar + Apple Calendar. I've tried using self hosted versions but I've always ran into problems. Calendly for scheduling. Zoom for meetings.
Eye Health: Flux on Laptop, Night mode on iOS
Not sure what else I've missed out on, but broadly this is my simple stack. Need to improve how I work for productivity while keeping it simple.
Of course there's room for me to improve. Do you use a platform that you think I should as well? Let me know.
Onward.
Note: All blogs posts till 2022 were migrated to this platform (react+next+tailwind). While all efforts were made to migrate wihtout any loss, the migration lost some images and broke a bunch of links in old posts. If you spot anything amiss, please notify me?