Newsletter Launch: Fintech Inside
Published on Oct 4, 2020 ⸱ 4 min read ⸱ 16 views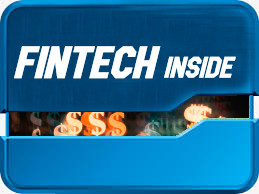 Well, well, well... what do we have here. That's right! Yet another fintech newsletter. Or is it?
For over 2 years now, I've contemplated writing a newsletter on the Indian startup ecosystem. I even got around to doing it in 2018, but Mailchimp decided to suspend my account. That said, I'm just glad this is finally happening.
Is this time any different? Hell yeah! I'm a lot more comfortable with the format and the topic of this newsletter. Consistently maintaining a newsletter is tough - churning out content periodically in addition to one's day job is no mean feat.
Before launching this newsletter, I attempted to publish an edition, each week since the past four weeks (starting 12th Sept). Surprisingly I've stuck to it despite long work hours and shifting to a new home. Each of these four editions had a different format I wanted to experiment with. Thankfully, I've finally settled on one that I like and that's punchy to read. Basically, you're getting a well thought out (at least to me) newsletter on Fintech that's been tried and tested, with still more room for improvement.
What's Fintech Inside?
Fintech Inside is the front page of Fintech in emerging markets. The newsletter will be delivered weekly (every Saturday) to your inbox. Fintech Inside has curated updates on the latest in Fintech covering India, South East Asia and Europe.
You will not need another source for Fintech.
What's on offer with this newsletter?
One big thought: deeper coverage on the biggest news from the past week
Fintech's Hiring: highlighting a few Fintech's that are hiring for various roles in regions covered
Two Topics: market updates (partnerships, product launches, regulatory updates and so on) and funding announcements
Three Regions: updates from India, South East Asia and Europe
Additional Related Nuggets: additional important reads on Fintech (not necessarily from the past week)
Why should you subscribe to this newsletter?
Single source for the latest in Fintech: You're a busy person. You may not have time to visit news websites in India, Indonesia, Philippines, Spain and so on. If you've not been able to keep up with Fintech news from the past week, don't fret. Let the latest in Fintech come to you, in a neat little email - with a ribbon.
Emerging Markets are similar to India: Fintech in India, Indonesia, Vietnam, Spain, Italy and so on is booming. These markets are similar in terms of user behaviour, financial services adoption and financial literacy. I find it more useful to track the goings on in these markets than the US.
More innovation in these markets: Because of the lack of existing financial services rails, there's a lot more innovation happening. These markets are skipping the "phone lines" and going straight to "smartphones" in terms of financial services too. This means, regulation is progressive, innovation cycles are fast and adoption is rapid.
Learn best case practices in similar markets with similar realities: There's a lot to gain from learning best case practices in similar markets. Some countries innovate better in a certain sector. Some country regulations are more progressive than others. It's beneficial to draw inspiration from these best case practices and regulatory changes.
Reduced dependence on news from US: Our news feeds are crowded with news and updates from US-based startups. Obviously, there's nothing wrong with that but there are a lot more, innovative things happening in India, Indonesia, Vietnam, Spain, and so on.
That said, hope the above gets your interested to sign up. You can use this Substack link to sign up.
Onward.
Note: All blogs posts till 2022 were migrated to this platform (react+next+tailwind). While all efforts were made to migrate wihtout any loss, the migration lost some images and broke a bunch of links in old posts. If you spot anything amiss, please notify me?