Investment themes for the next 10 years
Published on Aug 19, 2020 ⸱ 3 min read ⸱ 8 views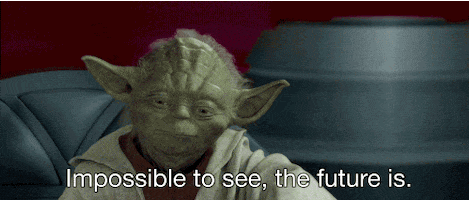 This post was supposed to be published in January, the start of this decade. While I jotted down some of the below investment sectors the others were added during the next 6 months. Cheated just a little bit.
So excited for this new decade and the potential it brings. Especially since technology is becoming an increasing part of our lives. As I call it - the intersection of technology and reality.
The past decade has been nothing short of a rocketship in terms of startups, innovation, technology adoption among other things. And precisely for that reason, I'm long, bullish and every other adjective, on the next decade. There are more people taking the proverbial plunge in entrepreneurship, each one bringing their own flavour and thought process.
As a person evaluating investment opportunities from a 30,000 feet level, I'm excited about investing in a few areas over the next decade. Over this next decade I also want to lower my vantage point to 500 feet and increase my value add to a founder.
Mentioned below are some sectors that I'm excited about and hopefully will be investing in over the next decade. I will not be surprised if I end up backing radically different business. Hoping to use this as a guiding principle.
Fintech
- New age stock exchange
- Quant friendly AMC
- Insurance company
- Banking
- Lending
- debt collections
- consumer asset leasing
Logistics
- Last mile logistics
- ports, aggregation
- retail distribution
Food
- Plant based foods
- Consumer packaged brands
Internet of Things / Hardware
- Smart home devices
- Wearables
Healthcare
- health care + delivery
- genomics / preventive health
Commerce
- Rental fashion
SaaS
- Influencer commerce tools
- Live stream commerce tools
- Omni channel commerce
- Logistics optimisations
- Regulatory compliance
- SME tools
Content
- Game streaming
Space
- Imaging technologies
- Satellite technologies
Let me know what you think of these sectors? Are there other sectors you would invest in? Is there something from this list you're thinking about working on? Let me know. I'm at [email protected]
Note: All blogs posts till 2022 were migrated to this platform (react+next+tailwind). While all efforts were made to migrate wihtout any loss, the migration lost some images and broke a bunch of links in old posts. If you spot anything amiss, please notify me?