Bangalore Starter Pack
Published on Oct 27, 2019 ⸱ 9 min read ⸱ 11 views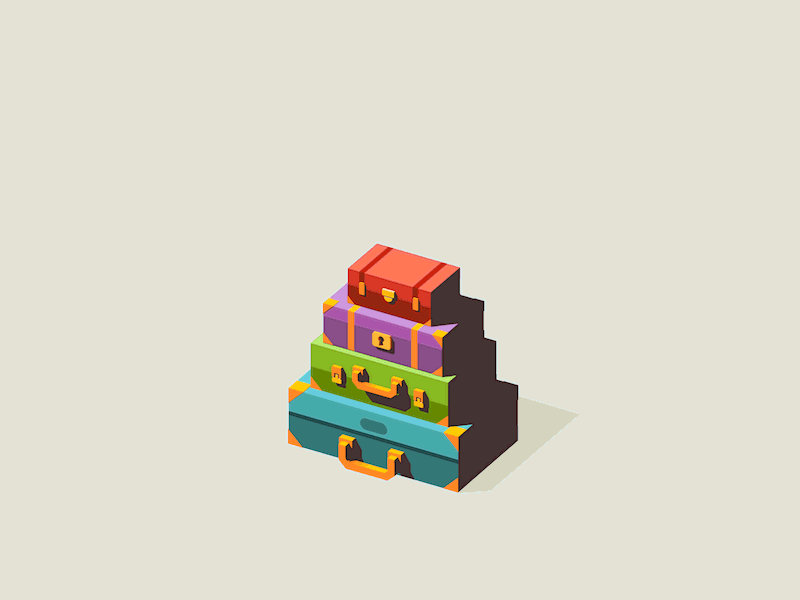 Bangalore - the tech capital of India. One would imagine everything one needs would be available in the palm of ones hand. It is, to an extent, available through the tons of apps that are born in the city. But figuring out Bangalore is not easy. Especially if your workplace is in a far off place like Bellandur. If you're not part of the startup ecosystem, getting around in Bangalore gets worse.
It's been almost a month since I moved to Bangalore for work and this city has been a pain. Bangalore is not an easy city to figure out. The people are not necessarily cordial or easy to speak to, maybe because of the language barrier. Sure, everything you need is available on an app but what is the best app for a particular use case? For example, Uber and Ola take anywhere from 30 to 45 mins to book during weekdays!!!
I've been in Bangalore for about a month now and have been able to figure a few things - at least the daily essential stuff. Creating this post as a primer for anyone else moving to Bangalore in the hope that it helps whoever needs it.
Getting around
- Bike Taxis: Please download Rapido (iOS, Android). It's a life saver - at least for me. It's just so convenient and cheap that I use it for any and every commute. Not sure if there are others but this one, I recommend. For those that have hygeine issues or care about their hair, please note you have to mandatorily wear a helmet provided by the captain. Another thing you need to note about Rapido, more often than not, you will be guiding the captain, so make sure you've got the map sorted out before you start your ride.
- Uber/Ola: Best used only on weekends or late at night on weekdays. You will regret even trying to book a cab/auto on a weekday. I've tried booking Uber/Ola's during weekdays from Embassy TechVillage, Bellandur, and it has taken me more than 1.5 hours to get a cab and then 20-30 mins for the cab to come pick me up and than an hour to travel five kilometers to home. Ola Auto can be a better option to use, it's quite cheap and reliable on weekends. You could give it a try.
- Carpooling: I've been recommended an app called QuickRide (iOS, Android) and the service is good but the app is confusing to use. It's a carpooling app connecting demand and supply. I've used it once and the car owners route didn't match mine, however, he dropped me closer to my destination which was further from his normal route. My subsequent ride experiences have been pretty good, because the car owner lived close to my home. You can select from a bunch of owners riding at the time, make sure you select the one that is closest to your destination. This is also relatively, the cheapest commuting option.
- Self Drive Options: Unfortunately, I've not used this mode as I don't have a license. Apps like Vogo (iOS, Android) and Bounce (iOS, Android) for two-wheelers and Drivezy (iOS, Android) and ZoomCars (iOS, Android) among others, for four-wheelers are available, but you need to verify your drivers license to use it. Don't know anything about how affordable this service is though. The two wheeler option would have been my default app for getting around if I had a license. Need. To. Get. A. License.
- Cycling/Electric Bikes: Yulu (iOS, Android) is the famous brand of light blue bikes that one notices strewn all over Bangalore. Not tried this app either but I see a lot of people use it to commute short distances. There are two variants (a) normal cycles and (b) electric scooters. Here too, not sure of prices but you have to give a deposit for the bikes.
- Walking: What better way to get to know a city than on two feet. Except, in Bangalore, most things are quite far and the internal roads are bad. You cannot really walk around, despite the great weather. If you're in Koramnagala, maybe you could walk.
Stay/Accommodation
Some overall tips on renting in Bangalore: Getting a flat as a bachelor is tough (as with any city). However, deposits are usually ten months of rent and you will have to pay for painting the place when you vacate it. The painting charges are compulsory even if you have not damaged anything and returned the place the way you got it. Don't know how and when Bangalore decided on this rule.
- Aggregator sites: Housing.com, 99acres.com, MagicBricks.com, Makaan.com - you name it, they're all useless. Honestly, disappointing experience with all of them. You're better off finding numbers of brokers via these sites than actually finding places to stay. In my experience, whenever I've liked a house on, for e.g. housing.com, I contact the broker, the broker has no clue which house I'm talking about then goes on to show me houses that are nowhere close to the brief I've given them. Further, be very careful when dealing with brokers in Bangalore.
- Broker free sites: NoBroker.com and Nestaway.com are the two primary platforms for houses without brokers. I even paid for the plan on NoBroker.com the relationship manager was helpful and usually available whenever I had to speak to him. But the guy would send me terrible houses as if he didn't really know my brief from before. It's very tough. Over here too, be very careful with the person you deal with.
- Facebook Groups: Probably your best bet. Join all the various "Facebook Flats and Flatmates" groups. A lot of users constantly post stuff out there but you need to be vigilant, constantly checking those groups. All the good flats get taken very quickly. One flat I was eyeing (3BHK in Adarsh Palm Retreat for 65K) got posted on a Monday morning, Monday night it was booked out. Bonus point for no brokerage out here.
- Offline Brokers: The worst of the lot but you'll get a sense of what's out there. I visited ~40-50 flats with various brokers. Liked only about 4-5 of them. Brokers are only trying to palm off random flats which are nowhere near your brief. Don't fall for their tricks, stick to your requirements and you'll find something. Always ask the broker to send you pictures of the flat, if you like what you see in the pictures, then visit the flat.
Preferred Places to Stay:
- Locations: This is a tricky one. People in Bangalore swear by staying close to their offices (because of the traffic). The problem with staying close to office is that the large offices are usually in terrible areas e.g. Bellandur, Whitefield, Electronic City and so on. If ever you want to take a walk around the neighbourhood, you cannot. I prefer staying in a good locality and deal with the traffic. I've been told the really good locations are Koramangala - Block 4 & 6, Domlur area. I'm sure there are more but I need to explore those.
- Gated Communities: Famous builders with a decent track record are Prestige, Shobha, Mantri and Kumari. If you're staying in a gated community, stay at one of these. These gates communities also have their own gym, grocery store and swimming pool.
Food
- Order Online: Obviously there are apps like Zomato (iOS, Android), Swiggy (iOS, Android), Dunzo (iOS, Android) and the likes. They're all useful. But again, during peak hours, their delivery will not be available.
- Go to the restaurant: Here as well, Zomato and Dineout works like a charm. Bangalore also has quite a few good restaurants, you'd be better off going to the restaurant than staying in, or rather that's what I prefer. Also, a note of caution, Since Bangalore is usually traffucked during the week, people prefer to stay in during the week and go out only during the weekend. As a result of which, Malls, restaurants, public places get really crowded - malls are the worst.
Laundry
I'm yet to find a service that does a good job at a decent price. Some services charge on a per piece basis (different price for different items) and some charge on a kilogram basis. I've been using the hotel laundry service (expensive) till now and will only move in to my own place by 5th October, 2019. Update: My flat has a washing machine that I use for laundry *phew*. Will still be looking for laundry services to update here.
Groceries
- Supermarkets: Most neighbourhoods have supermarkets around every corner. They usually have everything you need. They even deliver what you need and you can pay via PhonePe or Paytm.
- Grocery Stores: Most gated communities have their own grocery stores in the basement. Even BigBasket has started installing their own vending machines in every township. Makes it very convenient.
- Dunzo: For everything else and more, there's Dunzo (iOS, Android). Dunzo is this super app to deliver anything and everything under the sun. I once ordered a hacksaw blade at 11:45PM and they delivered it. It wasn't even on the list of things they deliver - I literally put in my request for the blade and that's it. The customer support coordinated everything and sent me pictures of the item before actually purchasing it. Big recommendation here for Dunzo.
Places to visit
Have not had the opportunity to explore Bangalore just yet but I hope to do that very soon. Again, will update my experience here.
  That's it on the essentials. Moving to a new city is not easy. I sincerely hope this helps someone.
Have you faced any problems and used a service that really got you out of that sticky situation? Let me know, I'd like to try it out too.
Onward.
Postscript: None of the links in the post are affiliate links. I am not being financially compensated when you click on any links.
Note: All blogs posts till 2022 were migrated to this platform (react+next+tailwind). While all efforts were made to migrate wihtout any loss, the migration lost some images and broke a bunch of links in old posts. If you spot anything amiss, please notify me?